Nov
23
Sat
2019
A Little Glorious Baroque!
Nov 23 @ 7:00 pm – 8:30 pm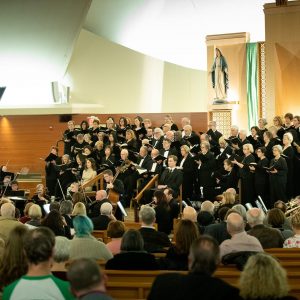 Join Oakland Choral Society, Orchestra Sono, and conductor, Andrew Neer, as they present a spectacle of Baroque at St. Regis Catholic Church, Bloomfield Hills MI.
We welcome Soprano Soloists, Alaina Brown & Britt Woodcock and Mezzo Soprano, Dorothy J. Duensing!
The orchestra will open with a spectacular presentation of Baroque favorites and join the chorus and soloists for a glorious presentation of Vivaldi's Gloria!
Admission $20.00 (discounts for Students available)
Mar
29
Sun
2020
Stabat Mater, Antonin Dvorák

@ Ste. Anne Parish de Detroit
Mar 29 @ 3:30 pm – 5:00 pm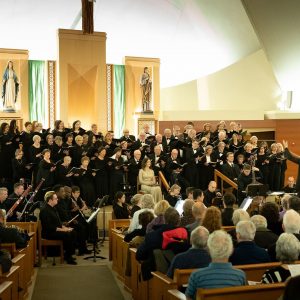 The world expresses loss is so many ways. Dvorak, following personal losses, was inspired to compose a magnificently expressive work, "Stabat Mater." Join Oakland Choral Society and Orchestra Sono as they present this magnificently insightful work of passion and love.
Featuring Guest Artists:
Soprano: Angela Theis
Mezzo-Soprano: Elizabeth Mitchell
Tenor: Curt Peters
Bass: Branden Hood
May
31
Sun
2020
Beethoven, Symphony No. 9 "Choral"

@ Grace Lutheran Church
May 31 @ 3:00 pm – 4:30 pm
Follow us on a journey of musical passion, as we perform Beethoven's final symphonic masterpiece, the Ninth Symphony, "Choral."
We join up with Redford Civic Symphony and fantastic soloists to present a marvelous FREE concert.
Soloists to be announced shortly!